Fashion is about to begin from the head, weather gradually cool, cap of a knit is qiu dong is necessary.Knitted cap, warm modeling good-looking at the same time, but also can add a high cover oil head.
A lot of girls will think they don't fit Beanie, it must be because they didn't buy the right one.Because hats also need to be matched according to their own face shape.
If the face is round or square, choose ribbed or looser style will be appropriate to increase the height of the court.A long face is more suitable for tight, snug hats, and a few contrasting colors or striped details can lengthen the vision horizontally.If not, go to a physical store and try them out in front of a mirror, so that you can always find a hat that fits you.Because the right knit hat can not only keep you warm, but also a great way to shape your face.
Knitted hat street style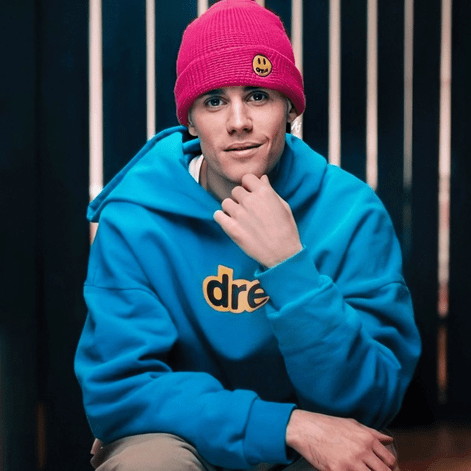 Autumn and winter to do a street hipster, knitting hat is necessary!Necessary!!!!!
Sweaters, sneakers, and knit hats are a perfect match. Nothing could be more streetwise than this.The hipster world is meant to be gender-neutral and sloppy, so this applies to both sexes.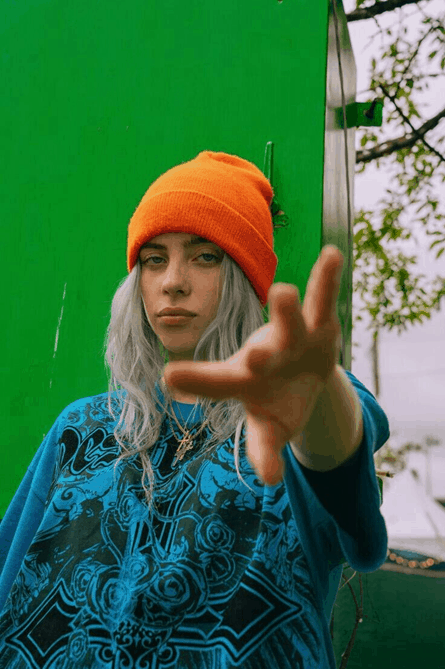 As far as color is concerned, almost all colors are suitable, depending on the mood, the key is a logo or pattern.In addition, a few more bold words, tie-dye knit cap is also a good choice.By doing that, you're ready to get off the street.
Knitted cap commuter style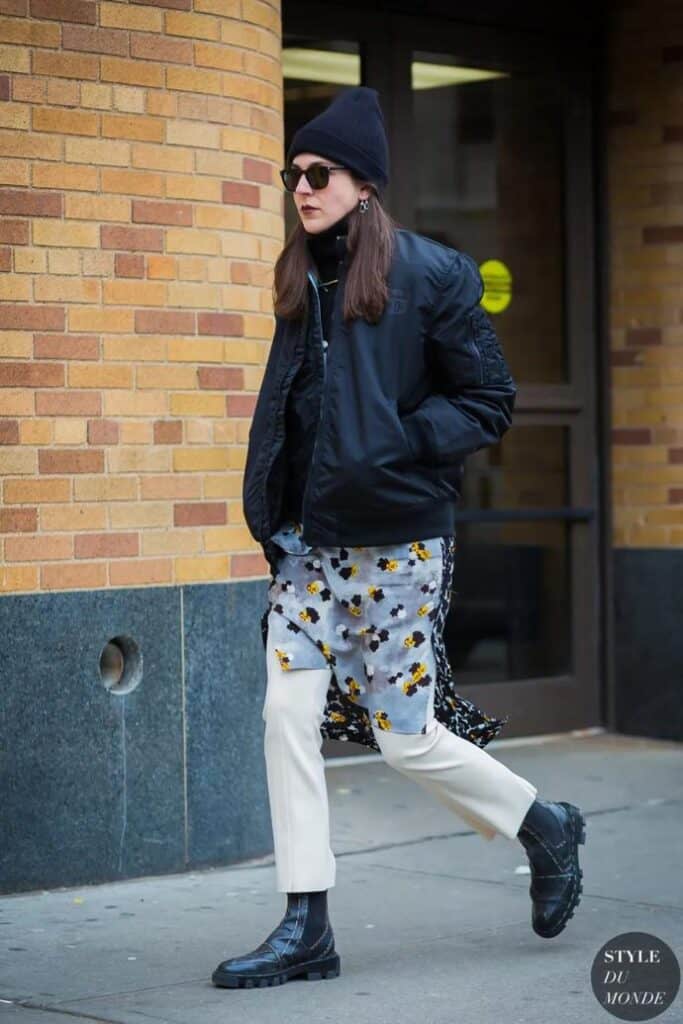 Commuting to work with a knit hat is a bit more routine than that, since you don't want to be ignored in the office.Colors like gray and black are safe choices and you can't go wrong.Can build a knit with knit cap photograph unified inside build, unified just can make a person comfortable.
Elegant style of women in the choice of hat, the color of advanced sense and wear to match at the same time, more attention should be paid to the fabric, cashmere and other delicate and thin fabrics will be more intellectual and gentle.The knit cap of contracted wind is OK, also can have a few small act the role of course to increase delicate feeling above.
Knitted cap color contrast style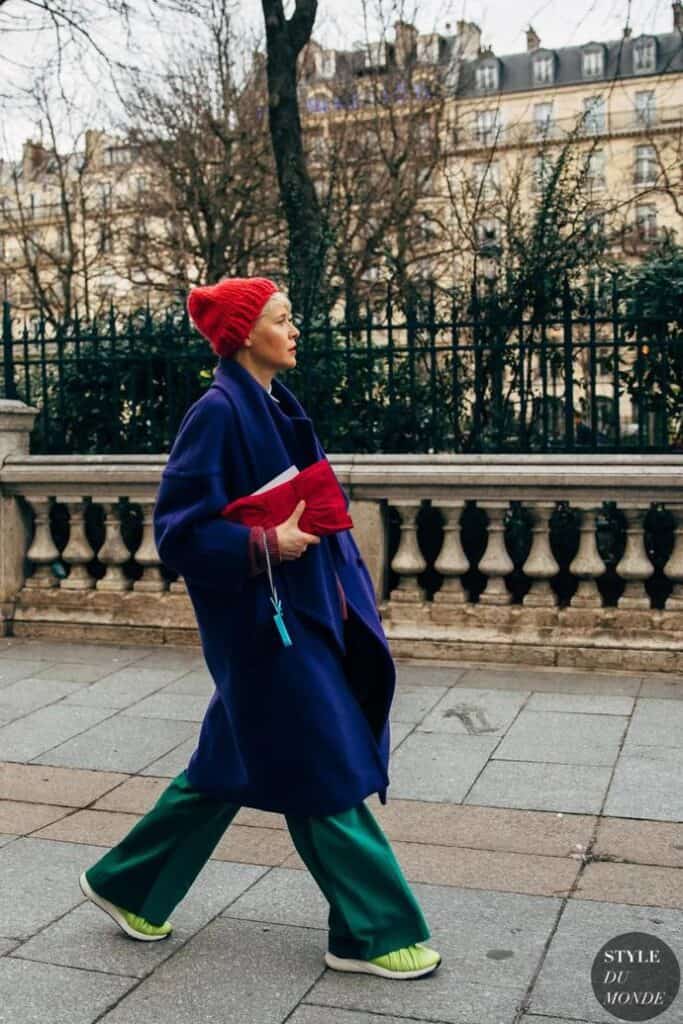 There is a collision with it, in order to highlight the knitting cap as the finishing touch of the whole body to be unique, it is necessary to wear the knitting cap with the whole body color system (focus on the hat, the whole body color system is relatively monotonous).
Knitted hats are more eye-catching, such as fluorescent colors.Or boldly contrast your face colors with earrings and mouth red, you'll be pleasantly surprised.
Knitted cap folding color style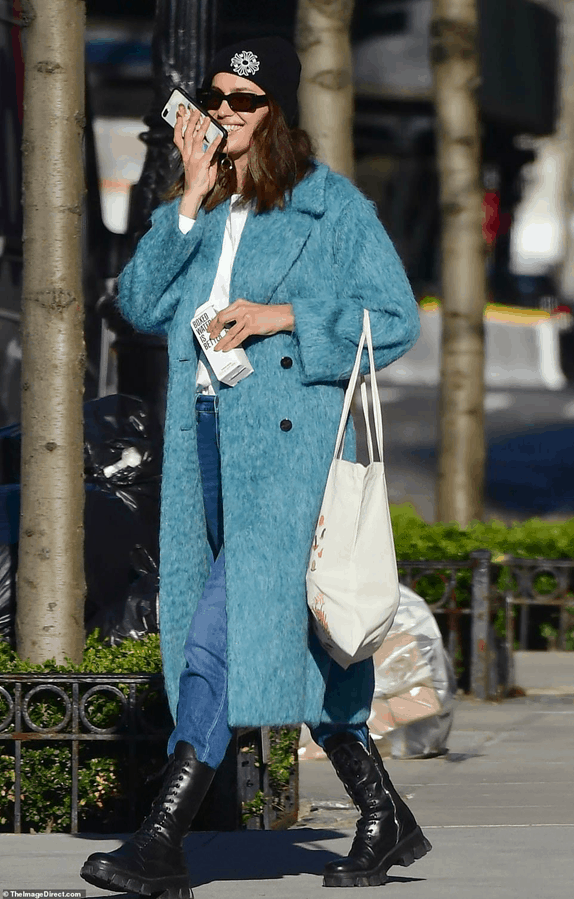 Knitted hat can also be used as an autumn overlay to wear another element, but many colors are not suitable for the sense of collision, the choice of hat color here to at least one color consistent with the clothes, create a colorful and unified overlay style.Supermodel Irana chose black Beanie and the lower body motorcycle boots echo, fashion and coordination.
Knitted cap girlish style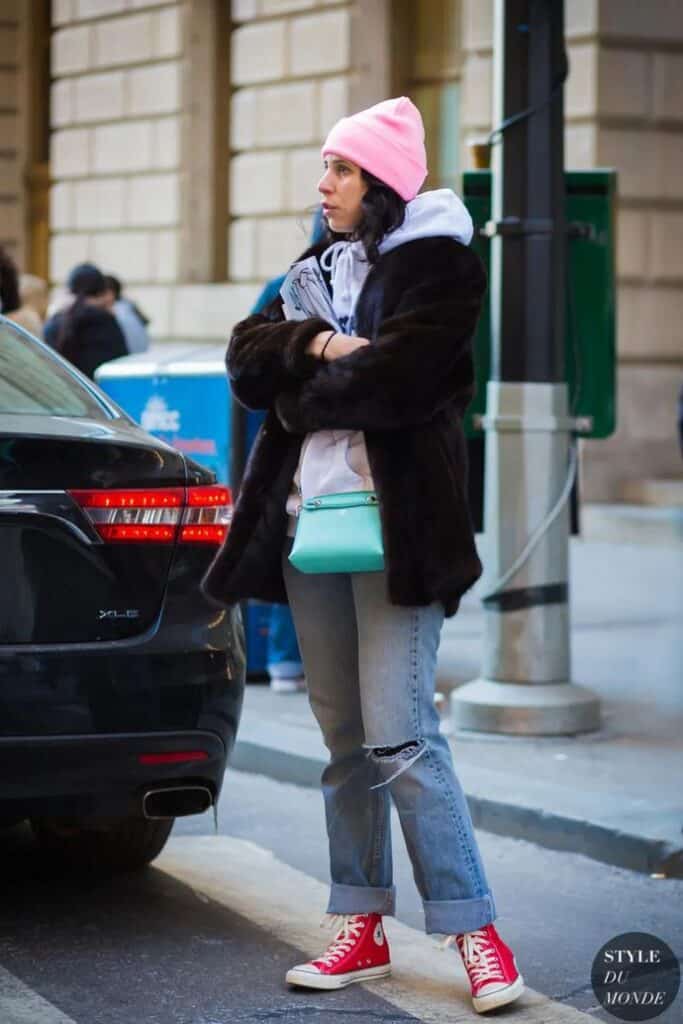 The knitting cap choose and buy method that gives lovely schoolgirl namely finally, pink pink blue or pure white is warm warm pink tender color department.Color choice should fasten draw close to light color, appear young and clean, the sweet instant that the girl FASTens bid farewell to autumn winter is depressing.Hats can be accessorized with balls, pearls, or lace, depending on your style, and women who dye their hair can pair the look with hair color.